ABOUT MSGR. DAVID KAMUGISHA

Name: David Kamugisha
Father: Thadeo Mbasha
Mother: Maria Mutachumura
Date of Birth: 24th April, 1940.
Place of Birth: Mikoni Village, Mwemage Parish,
Bukoba District, Kagera Region, Tanzania.

KINDERGARTEN AND PRIMARY EDUCATION
Rutete Primary School (1949 – 1954)
Preparatory Seminary, Bunena (1955 – 1956)
Rubya Minor Seminary (1957 – 1962)
HIGHER LEARNING
• Philosophical studies: Katigondo Major Seminary, Masaka – Uganda (1963 -1964)
• Philosophical and Theological studies: Ntungamo Major Seminary (1965 – 1966)
• Theological studies: Kipalapala Major Seminary (1966 – 1968)
• University Graduate: Graduated in MA (Licenciate) in Missiology at
• St. Paul's University, Ottawa, Canada (1978 – 1980)
PRIESTHOOD
• Ordained a Diocesan Priest on 8th December, 1968

OTHER COURSES
Special course in Marriage Tribunal, Songea, Peramiho – 1974

PASTORAL EXPERIENCE
• Teacher at Rubya Seminary - 1969-1970,
• Assistant Parish Priest at Bumai Parish - 1970-1971,
• Teacher at Rubya Seminary - 1971,
• Assistant Parish Priest at Bukoba Cathedral Parish - 1971-1974 ,
• Parish Priest at Bukoba Cathedral Parish - 1974-1978,
• Lay Apostolate Director – Bukoba Diocese – 1980 – To date.
• Chairman of Ecumenical Kihaya Bible Translation Committee – 1983 – 1984.
• Secretary to the Diocesan Pastoral Council – 1984 – 1986.
• In Charge of the Diocesan Theological Commission: 1990 – 2013.

PIONEER WORKS
• Founder of Kolping Society of Tanzania: – 29th August, 1989.
• Promoter of Kolping literature: - Writer and publisher of "Kolping Jana, Leo na Kesho" for the Kiswahili speaking Africa.
• Bukoba Catholic Church AIDS Control Programme: Founder and Director 1991 – To date.
• Adolph Kolping English Medium Primary School (AKEMPS): Founder and Manager 2007 – To date.
• St. Joseph's Kolping Secondary School (JOKOSES): Founder and Manager 2013 – To date.

CONTRIBUTION TO THE KOLPING SOCIETY
• Founder of KST
• Director of the Kolping Society of Tanzania: 1989 – To date.
• Leadership model,
• Guest Speaker on behalf of Kolping Africa at the occasion of 10 years Anniversary of Beatifi cation of Blessed Adolph Kolping: Rome,Itally -2001.
Member of the Board of International Kolping Society - 1991-To date ,
• Representative of the International Praeses Msgr Henry Festing at the Offi cial Opening of Kampala Kolping Hotel in Uganda 04 of April 1998 and Facilitator of Africa Kolping Association Presides Workshop hosted by Uganda Kolping at Kampala Kolping House, 1998.
• Head of Africa Kolping Association (AKA Praesides) - 2002-2004,
• Homilies at International Conventions: eg. Mexico 2002, Cologne (Germany), Chile, Salzburg (Austria).
• Key Link with KST's Partners and Collaborators
• Spearhead of the African Way of Kolping
• Literature development of the Kolping Society, - Publication of Booklet "Kolping Jana, Leo na Kesho".
• Contributor of various articles in Kolping Dialogue International.
• Contributor in the booklet "Catholic Social Teaching" (in the Kolping perspective) with Bishop Lucius Iwejwu Ugorji, Umuahia, Nigeria.

KEY MILESTONES
• Securing recognition of KST by IKS as National Organisation
• Enabled KST to be granted recognition the status of a National Catholic Lay Movement by TEC.
• Hosting the IKS Board Meeting 2010.
• Demonstrated concretely the concept of Christianity in action in Bukoba Diocese and Tanzania.

AWARDS
• Special Prize for Solar Energy Promotion(Rural Photovoltaic Programme) in Kagera Region, Hannover Germany - 2000.
• Diploma in Politics for Cooperation in Development, Chile – 1993.
• Bestowed Special Service Award by the International Kolping Society at the International IKS Convention: Vienna, Austria, 2006.
• Certifi cate of Recognition by the Rotary International, Bukoba Branch for Remarkable Contribution in Kagera Regional Development, 2007.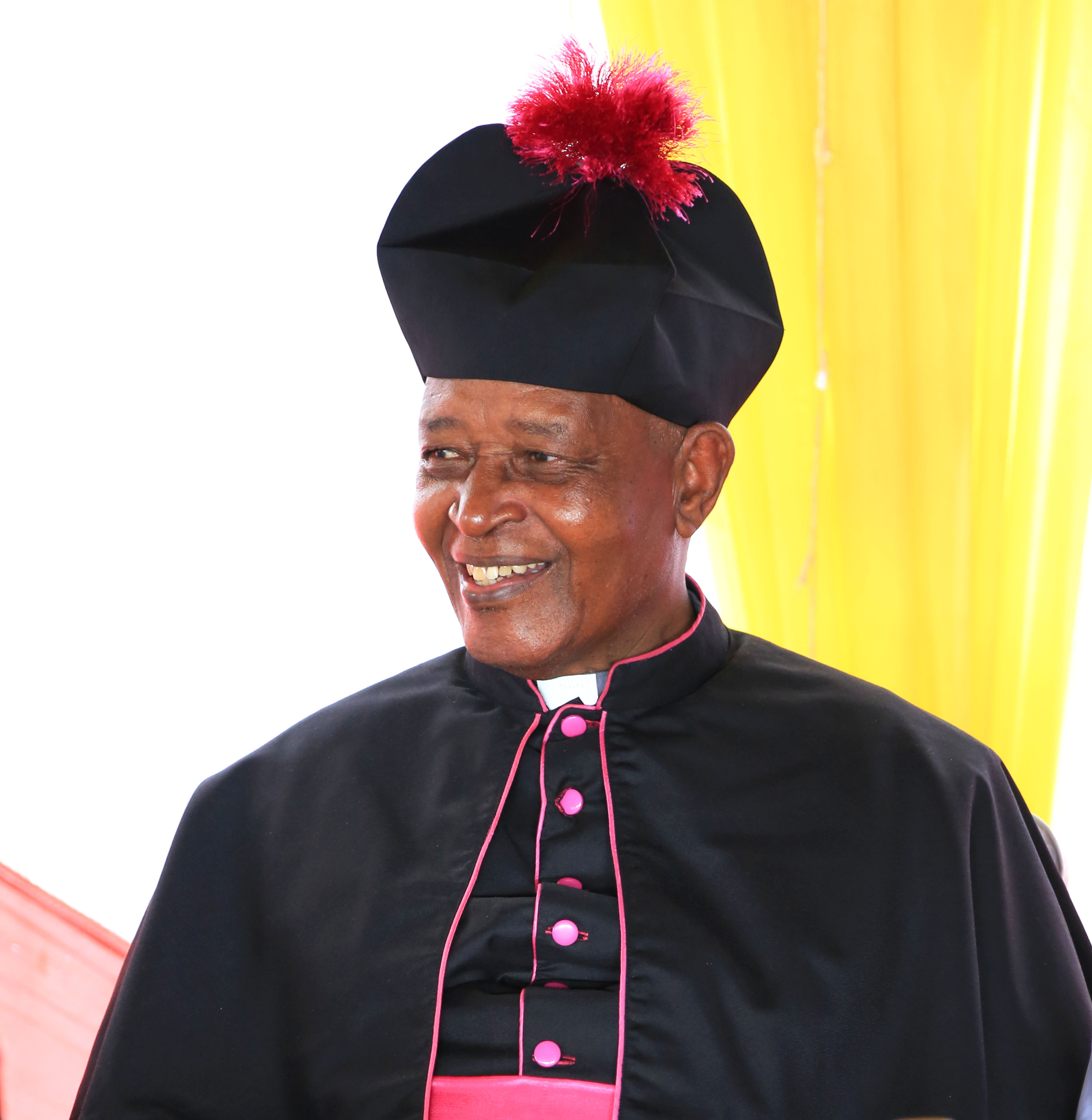 Msgr. DAVID KAMUGISHA
THE VISION OF FATHER DAVID KAMUGISHA
When asked about his vision, as to why he started the Kolping Society, he had this to say:
"Following what we Christians believe that the human individual possesses the dignity of a person and that this dignity is due to the fact that man was created in the image of God, I am quite convinced that man's life should in all dimensions(spiritual, social, economic, cultural) refl ect, that image of God who is all Holly, all loving, self-giving, mighty in works and glorious".
Being a Diocesan Lay Apostolate Director had enabled Father David to witness and to have closer experience of the socio-economic plight of the people. He was deeply concerned with their expressed aspirations. He took every opportunity, however in a small but unsustainable way, to respond to some problems. It was through the ideals and thinking of Blessed Fr. Adolph Kolping, and as refl ected in the Kolping literature that Fr. David Kamugisha developed a vision of the Kolping he wanted to build in Tanzania. And he set forth to nurture the unfolding realities of his vision that makes the KST as it is today.